Two-Day Conference Concludes the 2019 Media Literacy Days
Тhe Media Literacy Network held a two day Conference, "2019 Media Literacy Days", on 14 and 15 November 2019, thus marking the closing of the event of the same name that had began on 22 October 2019.
As Agency Director Zoran Trajchevski pointed out, a number of joint activities with some of the members of the Media Literacy Network had been carried out in the past four weeks, including workshops for over 300 pupils and high-school students, workshops and meetings with representatives of women's and pensioners' organizations, open days for visit to the AAAVMS and other institutions, including the President of the State Stevo Pendarovski, and visits to the media. A number of debates, panel discussions, webinars were held as well, including the "Roberto Belichanec" award ceremony.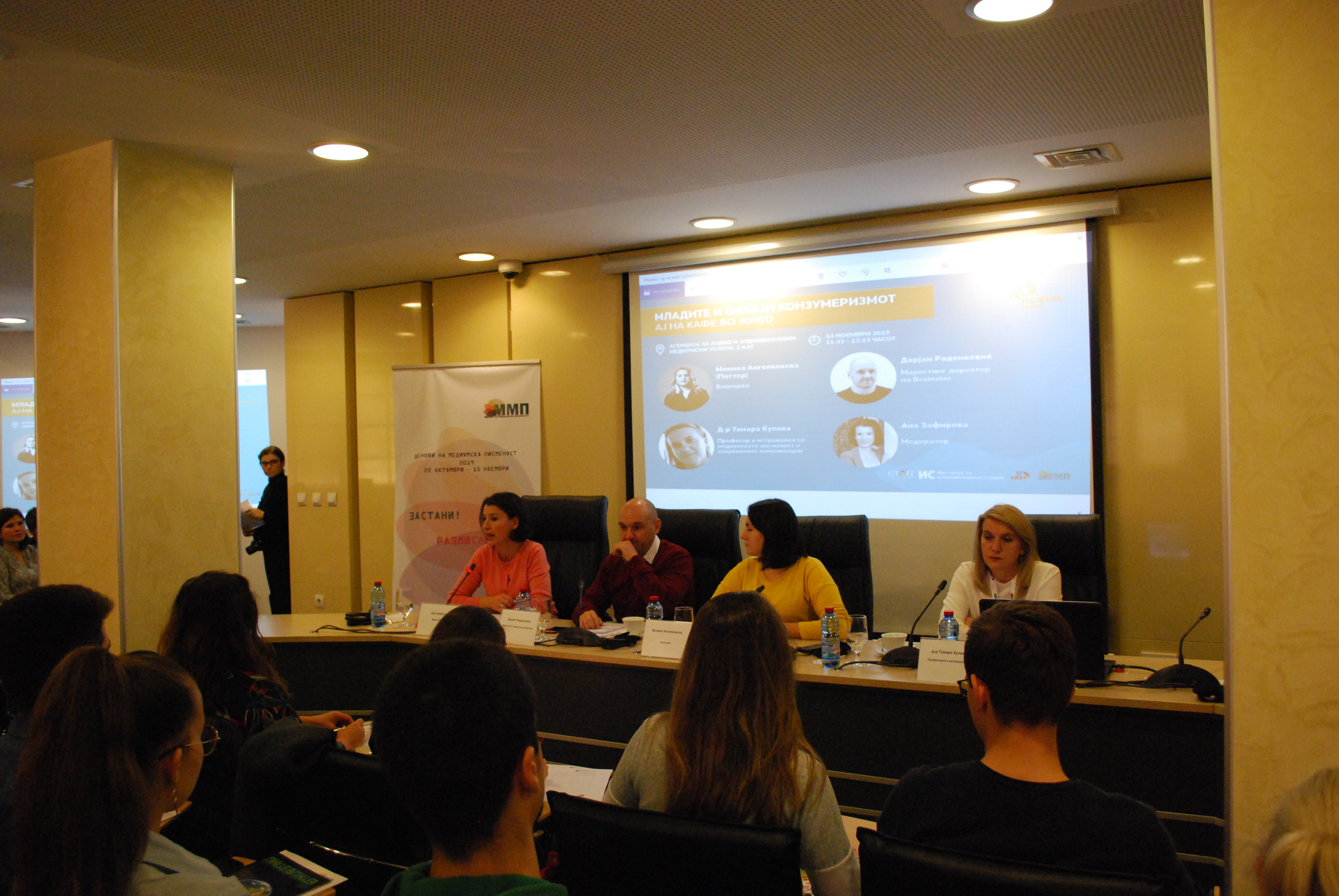 EU Ambassador to the country Samuel Zbogar spoke at the event, emphasizing that media had a great influence on the formation of public opinion regarding many social issues and, hence, the importance of identifying disinformation and fake news. He reminded that the EU Delegation in Skopje was actively supporting several projects related to media literacy, mainly aimed at the development of citizens' critical thinking and digital literacy.
Ambassador of the OSCE Mission in the country Clemens Koja noted that the OSCE had been continually supporting activities dedicated to various aspects of media literacy and announced a new media campaign titled "Check Twice, Believe Once". The participants also had an opportunity to hear about the results of the survey titled "Mapping the Media Literacy Levels in the Republic of Northern Macedonia Among the 16+ Population," prepared within the framework of the Memorandum of Cooperation between the OSCE and the Agency for Audio and Audiovisual Media Services.
Presented on the first day of the Conference were the results of the survey on "Critical Thinking and Information Habits of Youth", conducted as part of the CriThink project. The Institute for Communication Studies organized a debate on "Youth and Online Consumerism". The event ended with a workshop on media literacy involving political party youth wings, organized by the Ohrid Institute for Economic Strategies and International Relations.
On the second day of the Conference, a meeting was held of the Network members, at which the latter elected the new Network Coordinator, while the working group coordinators reported about the conclusions of the working meetings. Two panel discussions were held as well – on the inclusion of media literacy in the school curricula and on the recognizing media manipulation. During the discussions, the donors informed about the activities they were planning to carry out in the forthcoming period. The Conference also included the holding of a Fair, at which the Media Literacy Network members presented their work.
The findings of the two presented surveys can be downloaded at the following links:
Survey – Mapping the Individual media literacy levels in the RNM among the adult 16+ population
Survey  – Critical Thinking for Mediawise Citizens – CriThink